Bikes for Kids
The Salvation Army partners with NBC7 San Diego to give one bike away every week to a very deserving child, nominated by his or her teacher.
August Bikes
Hela - El Toyon "Hela has a great attitude and a sweet smile" Jaylen - Kroc Center Day Camp " Jaylen is a model camper"
JULY BIKES
Brayden - Kroc Center Day Camp "Brayden is friendly and respectful." Juan - Los Altos Elementary "Juan has a great attitude."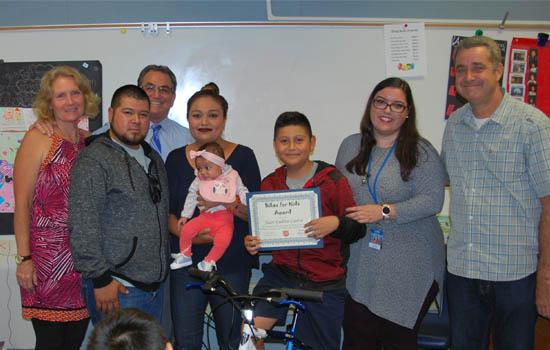 June Bikes
Sofie - Mason Elementary "Sofie is a leader with a great attitude." Mireya - Johnson Elementary "Mireya is compassionate and loves to read"
Joey - Murray Manor "Joey is a self-directed leaner." Lamar - Murray Manor "Lamar is a very hard worker."
If you are interested in nominating a student for our bikes program, please contact Marie Romeo, marie.romeo@usw.salvationarmy.org or 619-446-0261.